Ship's Wheel Anchor O.G.
ABV – 6.0%
Cidery – Ship's Wheel
Procured – From the source – Ship's Wheel Hard Cider Cidery
Description – Classic Apple Flavor, Balanced and Prosecco like. 
The Anchor O.G., Boasting a balanced prosecco like taste and fully delivering on its promise, a beautiful blend of the dryness we would expect from a classic apple hard cider with a nice sweet balance really bringing this one home.
The aroma from this beautiful blend is sweet but airy crisp, creating a desire to drink rather than an overly robust candy sense like some other brands bring to the table.
The color of this delightful hard cider is a beautiful gold.
Anytime I go in to taste a classic Hard Cider I have to go in with a completely open mind as everyone's "classic" is a bit different and really the base upon which you build the rest of your line. It's always refreshing when I find one I can really get into, which brings us here to The Anchor O.G.
The Anchor OG has a refreshing taste that keeps you drinking, it hooks you from the first taste and makes you want more. Unlike some popular hard ciders this doesn't leave you feeling like you've just been sucking on a sugar cube or chugging artificial sweeteners. the O.G. has a nice light feel to it while remaining smooth and clean, it's easy to go over board here when trying to find your flavor but these guys have really nailed what a proper apple hard cider should feel and taste like. It takes the aroma to a whole different level, to many times you can guess exactly how a cider is going to go down from that first whiff and then you get a totally different taste, but this one holds true. It greets you with a welcoming tone both in its body and in its scent.
Honestly overall the only complaint I have is that I cannot purchase this locally. 
If I could THIS is the cider, I would use to introduce friends and family to the world of Cider.  I am really looking forward to watching this family grow their brand and flourish, I think the more people that make the trip and get a hold of this the better.  Until then, this sounds like it will be a yearly if not more frequent road trip.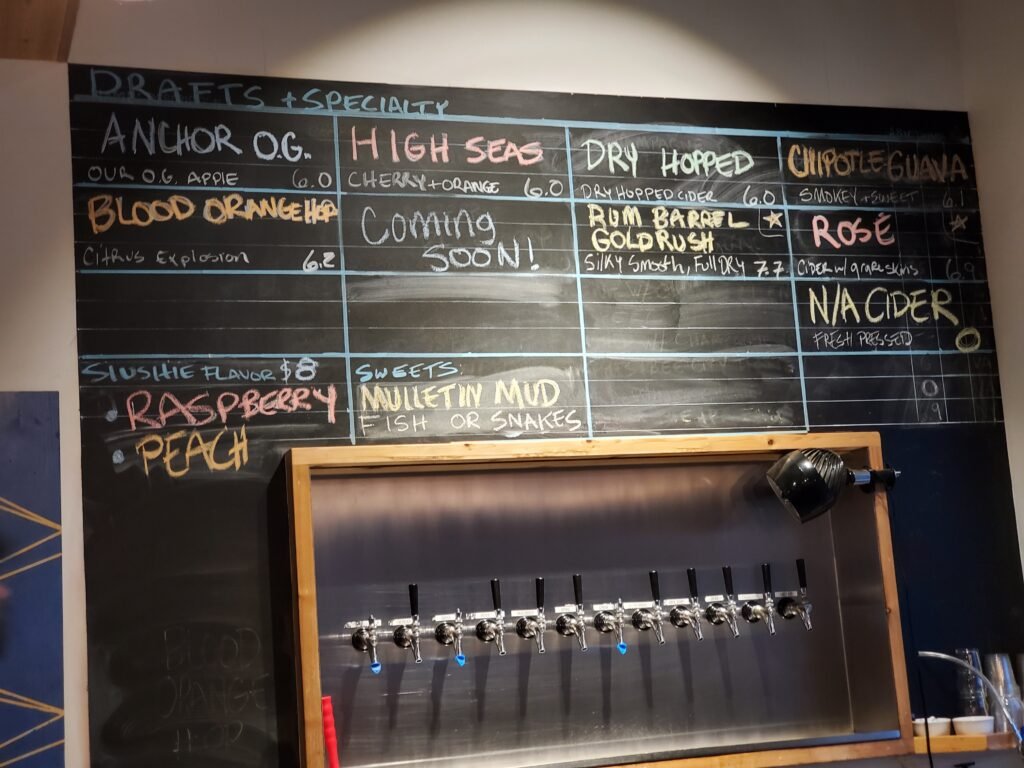 – Robert Baldwin
Editor and creator – CiderLyfe